A cow had twins at GriggsDakota. One of the calves has come to live in the barn. He is a bottle calf because the mama cow forgot she had two and was only feeding one. Cows are forgetful like moms. Thankfully I have never forgotten to feed my babies. Uncle Jim and Logan hauled the calf to the barn during a rain shower. Literally, the calf was held by Logan in his lap in Jim's pick up. Life lessons are daily on the farm. Animal care is at the forefront.
Last year, our farm girls spent any visit with Uncle Jim feeding two bottle calves from spring through the summer. I took them into the calving barn last year for them to experience new life first hand. It was a bit scary but this year it has paid off and their fears have been overcome…

with care and ease around this year's bottle calf, "Joey". Miss A held the bottle under Uncle Jim's guidance. Both girls went to feed hay in the tractor. It was a busy morning of calving with four new bull (boy) calves and one heifer (girl) calf by lunch. Miss E checked the cow again during Miss A's nap time.
By the time Miss A was up from her nap it was time to feed Joey the calf for his second feeding of the day. My grandpa taught Uncle Jim about cows. Uncle Jim taught me about cows, taught our teenager about cows and now he teaches our girls about cows, first hand and up front.
It's generations on a family farm that often you don't see behind the crops and animals.
 But look closely and you'll see them, leading by example, 
 quietly ushering in a next generation. 
Linking up to a few favorite Wordless or Wordy Wednesday bloggers: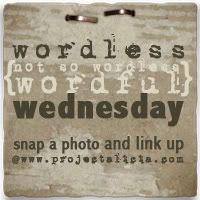 Pin It