It's Wordless or Wordy Wednesday and below is a link up and blog hop for you to connect with today. I am a little more wordy than wordless today. After some whirlwind business travel, I am anxious to get home to settle in for family time, our teenager's baseball games and somebody is having a birthday in just two days. Her entire life has been documented on this blog. She melts our hearts every day. 
And even though she is turning two this week, she's still our sweet baby Anika Iris. This past weekend, Miss A proved what a big girl she is by going down the little frog water slide at the Aberdeen, South Dakota water park. She never tired and all I had to do was stand at the bottom of the slide to watch her go back and forth about 225 times. 
When we had a break from the pool, the girls took in the sand park by the pool with a shower before swimming again.
With a grind of a schedule for the past three weeks, I am terribly behind on getting around to comment on your blogs but I have two Wednesday flights that I hope to get caught up on blog reading and commenting. Link up below your Wordless or Wordy Wednesday post, let me know if you are a new follower with a comment and I'll be over to visit soon. Visit the many fun blogs below for fantastic WW posts. I read each and every one on a weekly basis.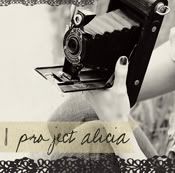 Also if you could please do me a favor and hop over to
Real Farmwives of America and Friends
sometime this week to vote for which Gooseberry Patch cookbook I'll be cooking from soon that would be appreciated. I am cheering for Autumn Recipes 101 but Comfort Foods looks to be winning with a few votes also for Best Casseroles. I'll be cooking and sharing 10 recipes from the chosen cookbook and then giving one copy away.
What's keeping you busy this week?